G&G 2.0 Series VS Their Original - What's the Difference?
If you play airsoft, no doubt you've heard of G&G Armament and their highly-recognized collection of airsoft guns. Not so long ago, they released the upgraded 2.0 versions of these popular guns – including the ARP 9 2.0, ARP 556 2.0 and SR MLOK series - but what is different between the new 2.0 series and the originals? Intrigued by the improvements made to these, I decided to look into the upgrades of each and offer an in-depth analysis comparing them side-by-side. From their new look to improved internals – there are more than a few things that make these new upgrades stand out.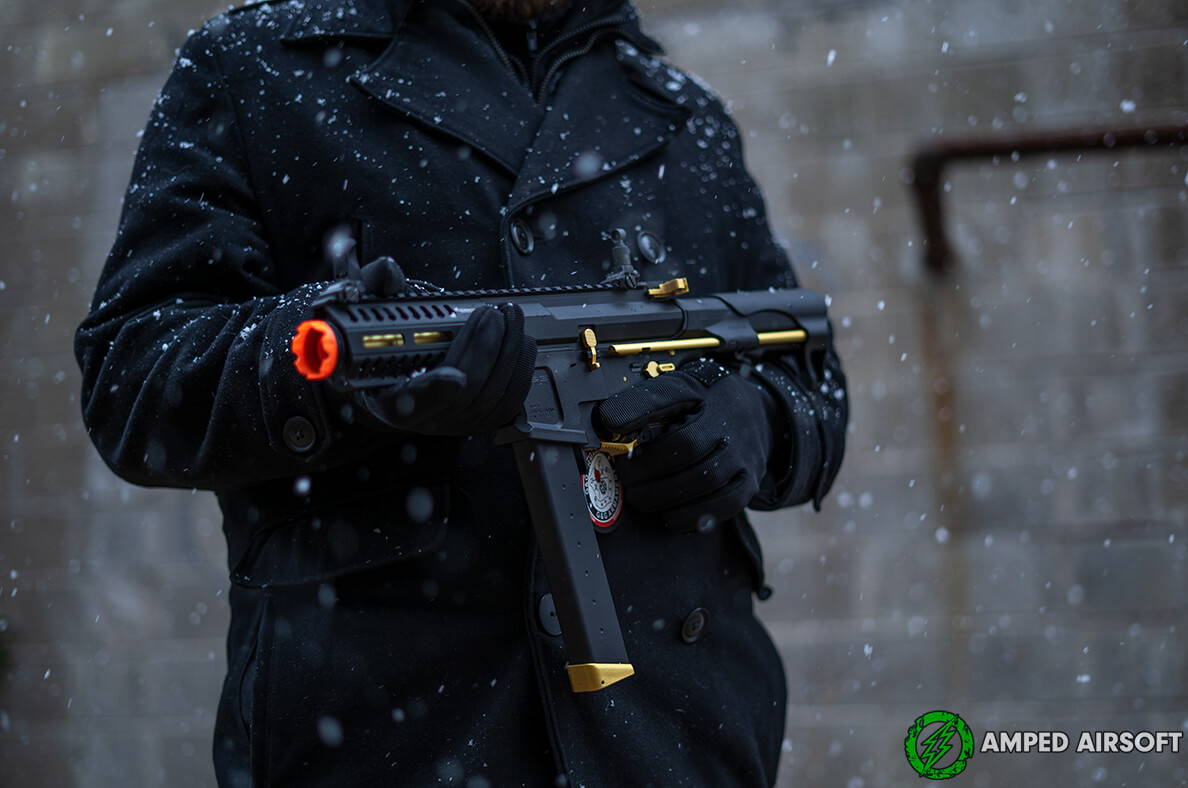 Since their initial launch, the G&G ARP-9 and the ARP 556 have been some of the most sought-after CQB AEGs on the market. Their lightweight and compact design makes it easy to maneuver through close quarters making these great indoor airsoft guns a good option for those younger airsofters. So how could they improve these two already great guns?
The new ARP 9 and 556 feature a 7" full aluminum M-LOK handguard rail, extended from the original 5". The longer handguard is still compact enough for close-quarter combat and personally, I believe it gives these guns a better overall appearance. That being said, the original ARP offers more color selections where the 2.0 appears to be only available in black. Additionally, there's more room to attach M-Lok accessories, such as the detachable grip that's included with the ARP9. Alongside the elongated rail, they have upgraded the internal barrels to a longer 168mm inner barrel, 40mm longer than their predecessors. Internally, they have upgraded the electronic trigger unit (E.T.U.) and installed a new Gen 4 MOSFET.
As an ARP9 owner myself, there were two things that I personally was excited to see in the new V2 - the new stock and magazine. The original ARP9 didn't have much battery space, and to remedy that I purchased the Airtech battery extension unit. However, the new ARP9 offers more battery space as well as the new GOS-V9 skeletonized retractable PDW-style stock. In addition, they increased the standard magazine capacity from more than double the standard 60-round magazine on the original ARP 9 to the new 170-round magazine with the ARP 2.0. While you can purchase these magazines separately, it's nice to see them included with the new edition.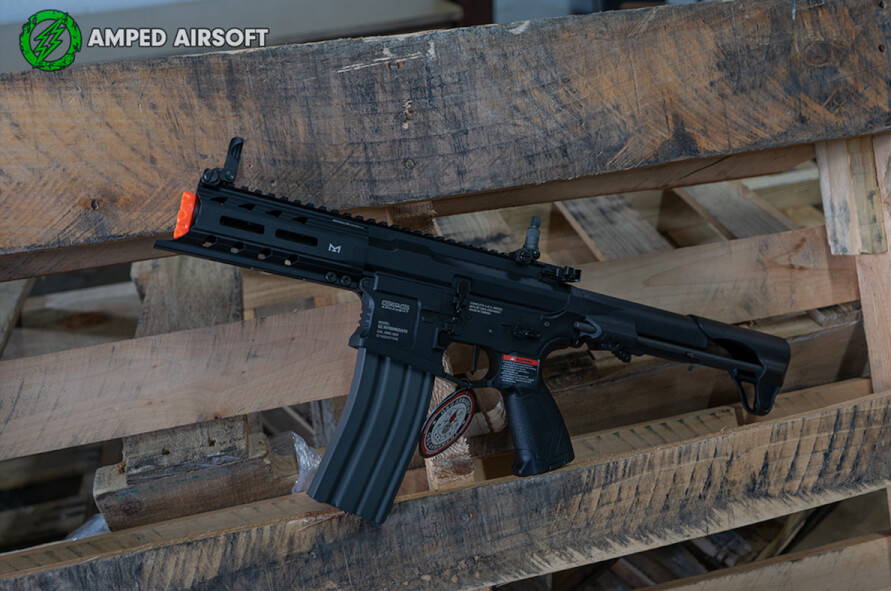 But, if you aren't a fan of AR-style magazines, the ARP 556 uses M4-style magazines, and the new 2.0 comes with a 300-round high-capacity magazine. Personally, I would suggest the EPM-1 magazine which offers 250 rounds without the winding of a hi-cap mag. The 556 also includes the GOS-V9 stock and increased battery space (but if you find you still need more room, G&G has made their own BEU).
SR Series vs M-LOK SR Series
G&G released their Combat Machine SR Series back in 2016, which were some of the best entry-level airsoft guns on the market. Upgraded from the classic combat machines, the new 2.0 series is equipped with their programmable electronic trigger unit or ETU, G&G MOSFET, and rotary hop-up and now offer M-Lok hand guard rails in three lengths, 7" (SRS), 9" (SRL), and 12" (SRXL).
The 2.0 SR series features a redesigned billet style polymer receiver with an ambidextrous magazine release and mock charging handle. The stocks have also been upgraded for increased battery space and an overall better appearance. The SRL an d the SRXL have the new GOS-V8, and the SRS has G&G's new skeletonized GOS-V9 PDW-style stock. Additionally, they include the new V1 Pistol Grip for improved handling.
G&G Armament continues to surprise the airsoft community with new updates and versions of their airsoft guns. No matter what version you get, you know it will be reliable, accurate, and upgradeable. Whether its their classic combat machine to their compact CQB ready ARP 9 2.0, G&G Armament is constantly pushing the boundaries of what is possible with airsoft guns with an unwavering dedication to quality and innovation.
Written by JP / The Blog Squad