Shipping & Return Policies
Navigation Menu:
------------------------------------------------------------------------------------------------------------------------
Hours and Contact Information
Showroom and Warehouse Address:
Amped Airsoft LLC
2250 Noblestown Rd
Pittsburgh, PA 15205
Hours of Operation:
Walk-in-Retail Showroom:
Monday - Thursday 3:00PM to 7:00PM EST
Friday - Saturday 11:00AM to 7:00PM EST
Closed Sunday
Customer Service:
Monday - Friday 8:00AM to 4:00PM EST
Closed Saturday and Sunday

Online Chat: Available 24/7 on the bottom right of our website.
FASTEST Response Time during customer service hours!


Email: sales@ampedairsoft.com
Second FASTEST Response Time


Customer Service Phone:
Slower Response Time due to current Amount of Call Volume.
Typically you will receive a call back within 1-2 business days (Not counting weekends, holidays, or increased demand times).
We HIGHLY encourage use of our Chat System or Email!

As a kind request, when you are connected with our customer service crew please remember to treat our team the way that you would like to be treated as well. Please be respectful, give useful feedback, and keep an open mind. We will warn and/or ban accounts for harassment, threats, or bullying to our team.
Online Order Pickup:
Monday - Saturday 9:00AM to 7:00PM EST
Instructions for Order Pickup:
If you have an online pickup order, simply arrive at our front retail door and press the door bell during the above times and an employee will be out to meet you shortly.
Customers picking up orders will be required to bring a legal form of identification in order to have the package released. Failure to do so may result in your goods being withheld.
Please note that additional shopping will not be allowed unless it's during our Retail Showroom hours listed above. Please wait for confirmation saying that your order is ready for pickup before coming in. You will receive a tracking email shows the following for your tracking: "Your order is ready for pickup!"
------------------------------------------------------------------------------------------------------------------------
Policies and Returns

Returns and Exchanges
Amped Airsoft has a 30 day return policy. This goes into effect from the date the item is received by the customer. The returnee is responsible for return shipping. For returns, please reach out directly to Amped Airsoft via the email provided in the contact information. For damaged or non-functioning parts: some products carried by Amped Airsoft offer manufacturer warranties. In the event of an issue please contact the manufacturer first or we will assist you in contacting them. Most manufacturers prefer to interface with customers directly when it comes to resolving issues with their product. The Amped Airsoft warranty does not cover any products other than our own. All refunds will be issued as store credit.
Do not ship back an item without prior authorization from Amped Airsoft. Unauthorized return or warranty claims will not be processed. In the event that you're issued an RMA, Amped Airsoft may provide your contact information (name, phone number, email) to the manufacturer of the product to finalize the processing of the RMA and to aid in product improvement.
Amped Airsoft's warranty and return policy are void when product shows any signs of alteration, modification or disassembly in any way, regardless of packaging quality. Alteration, modification or disassembly could include modification to the orange tip, externals, internals or removal of any original parts.
Request to cancel orders may be assessed a cancellation fee of 15%. We reserve the right and discretion to apply this discount when issuing refunds.
Once your order has entered the picking and packing stage, there can be NO changes made to the order. If the email is sent before the order enters this stage, we will honor the change and/or cancelation request.
All custom-built guns and barrel builds are non-returnable/non-refundable, and no changes can be made to the build once the order has been submitted unless an issue with compatibility occurs.
Mystery boxes that are purchased through our site do not qualify for a return if the customer simply does not like the items they received or if they do not fit their loadout. We try to get as much information as we can to be sure that we include items that the customer can use in their loadout, but without enough information we can't really tell what the player will need and they will therefore receive mystery items as this is the meaning of a mystery box.
Restocking Fees and Returns
| | |
| --- | --- |
| Received a wrong or defective item | No restocking fee |
| Changed mind, items in brand new condition within warranty period | Up to 10% restocking fee |
| Changed mind, items brand new outside of warranty period | Up to 15% restocking fee |
| Transit Damage, refused at time of delivery due to damage, lost in transit | No restocking fee, covered by shipping insurance. |
| Installed or modified Airsoft parts | Cannot be returned |

Buyer Responsibilities:
Buyer assumes 100% ownership of products purchased from Amped Airsoft LLC, ampedairsoft.com, and related websites.





Buyer assumes 100% responsibilities and liabilities from using a purchased product.





Buyer will hold Amped Airsoft LLC, it's staff, employees, and affiliates harmless of all liabilities and legal matters resulting from their purchase.





Buyer is fully responsible for local law and regulations. (Observation of country, state and city laws is the sole responsibility of the consumer.)





Buyer agrees to wear proper eye and safety equipment while playing Airsoft.





Buyer agrees to use Airsoft equipment in a safe environment where everyone present is wearing proper safety equipment and at a place you have permission to conduct play.





Buyer agrees that all transactions done on online with Amped Airsoft LLC, ampedairsoft.com are sourced in Pennsylvania, where any future disputes will take place.
By purchasing products from Amped Airsoft, the user acknowledges that they are at least 18 years of age or older. Buyer is responsible for abiding by all Federal, State and Local laws governing the use of Airsoft and replicas. We are not responsible for purchases seized, returned, deemed undeliverable, import duties, VAT (Value Added Tax) or other taxes applied as determined by shipping provider or governing laws.
Under NO circumstances will Amped Airsoft change the declaration value of any package to any recipient. This is expressly prohibited, possibly illegal and all requests for it will be promptly ignored, and the package will be sent at its accurate value. Continued requests will result in your account being banned from purchasing in the future.
As a buyer, you accept responsibility for ensuring that your package arrives to you safely and securely. This includes making sure that the package gets through customs accordingly for any international shipments. In the event that your package was damaged, stolen from your house, or is experiencing delays/ has been lost in shipping, the customer understands that they are responsible for reaching out to Amped customer service to get a shipping insurance claim filed in the time window outlined in our Shipping Policies.
If your package is delivered as damaged, please follow these steps:
1. Please take pictures of the damaged products, packaging, and a copy of your invoice.
2. Reference the Shipping Insurance Policies section below to get a claim filed.
3. Contact Amped Airsoft with any further issues or questions.
Amped Airsoft is not responsible and cannot guarantee compatibility with aftermarket parts, rails or accessories.
Amped Airsoft is not responsible for the mishandling of batteries sold by Amped. Please observe safe handling when charging, transporting and using batteries, especially with LiPo batteries.
------------------------------------------------------------------------------------------------------------------------
Shipping Information
Amped Airsoft LLC will ship orders Monday through Friday. During holidays or other large shipping volume times of the year, we may take longer to process orders. We appreciate your patience.
Once your order has entered the picking and packing stage, there can be NO changes made to the order. If the email is sent before the order enters this stage, we will honor the change and/or cancelation request.
We utilize an array of fraud prevention software on our e-commerce page. In the event an order is flagged as potentially fraudulent, we reserve the right to request identification before shipping (usually a State ID or Driver's License) to check the validity of the order and to ensure the utmost security for our customers.
Air lines, regulators, HPLs, IGLs, and AGLs as well as Custom HPA Builds and Player Kits are built to order. We cannot guarantee same day shipment on these items.
Expedited shipping services: We will do our best to complete these orders in a timely manner, allowing for processing and building of the product, but the buyer understands these services are calculated from the time they leave us and not from the time the order was placed. Typically, domestic expedited shipping orders are shipped out the same business day if the order is placed before 1:00 PM EST. Any expedited orders placed after 1:00 PM EST will ship out the next business day. Expedited orders will not be shipped out the weekends. Expedited shipping services are typically delivered and counted on business days, and Saturday delivery is only available in some areas. The means that if your order is placed and shipped on a Friday, the next business day is Monday, so that is most likely when your Next Day Air order would arrive. The same applies for 2 Day and 3 Day services.
Domestic expedited shipping methods are as follows:
UPS Next Day Air

UPS Next Day Air Saver

UPS Two Day Air

UPS 3 Day Select
Lithium batteries can only be shipped via ground due to federal safety regulations. These batteries will not be available for services such as 2 day air, next-day air, overnight, etc. Additionally these batteries are not available to international customers. We are not responsible for customers who select these shipping options despite these products' inability to ship. If you select any shipment type other than ground, your battery will be sent in a standalone shipment, separate from the expedited order and should arrive within a few extra days, pending ship times. Tracking information will only be provided on request of the customer. For international orders, we will substitute mini LiPos in rigs and kits with a battery adapter wire. Do not hesitate to reach out to us via sales@ampedairsoft.com with any questions.
Buyer understands that items marked as "Pre-Order" are NOT subject to cancellation or refund. These orders will be processed when the items are available from the manufacturer. We are not responsible for delays from the manufacturer and will do our best to estimate an arrival time for Pre-Order products.
Customers are responsible for knowing if Airsoft replicas are banned at their location. Known areas where Airsoft replicas are restricted or banned include but are not limited to:
New York City Metro (5 Boroughs)

Parts of Michigan

San Francisco

Washington DC

Chicago

Arkansas

Australia

Korea

Malaysia

Thailand

Singapore
The buyer is responsible for knowledge on all Federal, State and Local laws governing the use of Airsoft and replicas. We are not responsible for purchases seized, returned, deemed unable to be delivered, import duties, VAT (Value Added Tax) or other taxes applied as determined by shipping provider or governing laws.
Customers will be responsible for applicable taxes and/or duties.
All guns sold from Amped Airsoft will be sold with permanently affixed orange tips.
Packages that are returned to us as undeliverable or incorrect address will be contacted within 24 business hours upon return to us. Customer will be responsible for return shipping and any return shipping fees.
Additionally Amped Airsoft is not responsible for packages after they have left us. We provide free shipping insurance to our customers on all orders. With us covering the cost of the insurance, it is then up to the customer to be responsible for tracking the current status of the package and reporting any shipping issues within the given time window that is outlined in our policies page. If a claim is not filed within the time frame given, Amped Airsoft WILL NOT be responsible for the cost of the lost/stolen shipment. All packages are insured for order amount.
Orders that have selected in-store pick up will be required to bring a legal form of identification in order to have the package released. Failure to do so may result in your goods being withheld.
Below maps represent ESTIMATED shipping time from date of pickup, duration of transit, to date of arrival and are not indicative of a guaranteed delivery date.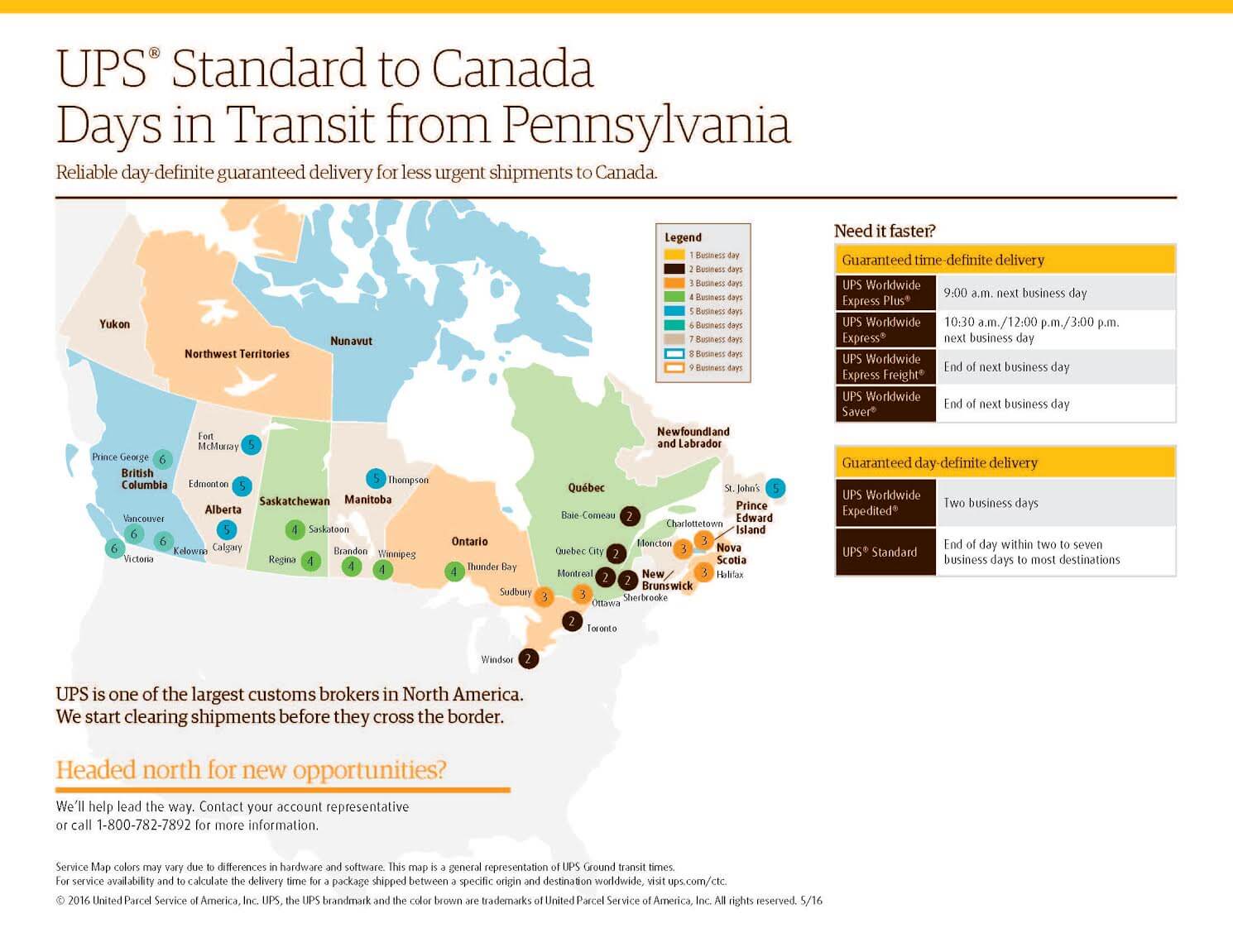 ------------------------------------------------------------------------------------------------------------------------
Shipping Insurance Policies
At Amped Airsoft, we value your order just as much as you. That's why we insure all of the packages that we send out! If your package falls victim to theft, damage, or loss while in shipment, you and your order will be covered from each of these issues. Our Amped customer service team can be reached at sales@ampedairsoft.com.
The policies for our package insurance are as follows:
For stolen or no scan packages (not scanned before getting shipped out):
- Reach out to Amped customer service within 30 days to file a claim for your stolen package.
- We highly recommend checking with family and neighbors before reaching out. They may have picked up the package for you already.
- Stolen orders over $100 USD will require a police report to be submitted for verification.
For packages lost in transit:
- Reach out to Amped customer service within 30 days from the last tracking update to file a claim for your missing package.
For packages damaged in transit:
- Reach out to Amped customer service with with photos of the damaged package and/or item (required) no later than 30 days from when it was marked delivered.

How does a claim get filed?
As mentioned in the policies above, please reach out to the Amped customer service department (sales@ampedairsoft.com) and we can file a claim on your behalf. In your email, please be sure to include as much info about the issue as possible. In this email, please be sure to include your order number so we can get the information we need to file a claim. From there we can handle everything on our end!
------------------------------------------------------------------------------------------------------------------------
General FAQ
UPS Worldwide Economy
The UPS Worldwide Economy service is a low-cost deferred international small parcel service designed for low-weight, low-value shipments.
We are pleased to offer this shipping method as an affordable way to get smaller orders shipped at a lower cost. You will be provided with a tracking number once your order is processed. After this, it will be combined with other orders using UPS WWE and sent to a UPS facility. Once it is sorted there, your tracking will update. Final delivery is usually handled by your local postal system. Import duties & taxes will apply. This service is limited to packages under 2kg.
What is "SurePost"?
UPS SurePost is an economy, residential, ground service.
This service combines the consistency and reliability of the UPS Ground network with final delivery typically provided by the U.S. Postal Service.
Why is my coupon code not working when I apply it to my order?
If you go to apply a coupon to your order and it either partially applies to the order or does not apply at all, there is a high chance that an item in your cart is a protected MAP brand item or is a bundle package. MAP stands for Minimum Advertised Price, meaning that the price advertised is the lowest price we can offer it for and we cannot apply discounts to these items. This is an airsoft industry standard and allows companies of all sizes to competitively sell popular products without larger companies being able to discount them deeper than the smaller companies. Popular brands that are MAP protected include Polarstar, Redline, Wolverine, ASG, Condor, Elite Force, Krytac, and many other brands as well. If one of these products are in your cart, chances are the discount code will not be applied to those items in your cart.
Bundles are also excluded from further discounts as these packages are already discounted as a bundle. We cannot provide further discounts to these as the buyers are already getting a deal with these packages.
The item I ordered was marked as "Pre-Order", what does that mean?
Occasionally we will list items as "Pre-Order" with their expected manufacturer release date. This is for customers who are willing to commit to the item before its actual physical arrival. We also list some of our high volume items as pre-order so that customers will be queued when they arrive.
My ordered just shipped, how long will it take to arrive?
Depending on your location and selected service, your order may at times arrive sooner OR later than expected. Depending on pandemic related outbreaks over the world, delays and issues with tracking are more common than ever and we are not able to control these shipping times. Additional patience and understanding is requested while waiting for your shipment to arrive. Please review the above chart for general UPS shipping times. Please note that UPS does not deliver on Sunday, and only to some areas on Saturdays. Also note that international orders will take longer to process and arrive due to custom clearance.
Some forms of tracking will not work internationally.
I received damaged or missing products?
In the events of a damaged or missing products please follow these steps:
1. Please take pictures of the damaged products, packaging, and a copy of your invoice.
2. Reference the Shipping Insurance Policies section below to get a claim filed.
3. Contact Amped Airsoft with any further issues or questions.
My transaction was declined but I still see a charge on my card?
If your transaction was declined you may see a "Authorization" charge on your account. This is purely an authorization, funds do not transfer until later. If your card was declined by our systems then the "Authorization" will fall off, and no money will be charged to your account.
I was issued a refund, why has it not come through?
Refunds typically take 3-5 business days to process through. If your refund was issued by Paypal this may take longer.
How does Amped Airsoft protect my identity?
Amped Airsoft utilizes several advanced filters for orders and payment processing. Amped does not store payment information on premise or within our systems. If the customer desires for information to be saved, it is saved securely at our credit processor. We as a company will never see your complete credit card information as a safety precaution. Please review our Privacy Policy for in an in depth review of our procedures.
------------------------------------------------------------------------------------------------------------------------
Tech Work FAQ
Does Amped Airsoft work on Airsoft guns?
Amped Airsoft is fully equipped to service and repair most Airsoft or HPA guns on the market. If you are interested in having your gun sent in please send an email to sales@ampedairsoft.com for a consultation.

I purchased install services on the website and sent my replica in?
If you plan on purchasing install services on the website DO NOT SEND YOUR REPLICA OR ANY REPLICA IN WITHOUT PRIOR AUTHORIZATION from a customer service representative. Amped Airsoft LLC will reject your package and will not be responsible for return shipping charges.
Please contact sales@ampedairsoft.com to secure a tech number so that we are able to coordinate your requests.
Does my gun get worked on as soon as it arrives?
Tech work is in huge demand across the industry. Guns that arrive to us will be put into our tracking system and put in queue to be worked on. We do not guarantee any time frame on guns being completed. We do our best to repair guns in a timely manor but complex problems occasionally require complex problem solving.
I ordered a pre-built barrel set up from Amped and I am having problems.
This service is generally a drop in for most guns but we cannot guarantee proper fit with all types of set ups and bodies. Additional modification may be required in order for this to work with your specific gun. Such modifications may include spacing the barrel with o rings or reseating the bucking. Please reach out to us if you are having any issues with your barrel build and we can try our best to assist via email.
------------------------------------------------------------------------------------------------------------------------
Privacy Policies
What information do we collect?
We collect information from you when you register on the site, place an order, enter a contest or sweepstakes, respond to a survey or communication such as e-mail, or participate in another site feature.
When ordering or registering, we may ask you for your name, e-mail address, mailing address, phone number, credit card information or other information. You may, however, visit our site anonymously.
We also collect information about gift recipients so that we can fulfill the gift purchase. The information we collect about gift recipients is not used for marketing purposes.
Like many websites, we use "cookies" to enhance your experience and gather information about visitors and visits to our websites. Please refer to the "Do we use 'cookies'?" section below for information about cookies and how we use them.
How do we use your information?
We may use the information we collect from you when you register, purchase products, enter a contest or promotion, respond to a survey or marketing communication, surf the website, or use certain other site features in the following ways:
To personalize your site experience and to allow us to deliver the type of content and product offerings in which you are most interested.
To allow us to better service you in responding to your customer service requests.
To quickly process your transactions.
To administer a contest, promotion, survey or other site feature.
If you have opted-in to receive our e-mail newsletter, we may send you periodic e-mails. If you would no longer like to receive promotional e-mail from us, please refer to the "How can you opt-out, remove or modify information you have provided to us?" section below. If you have not opted-in to receive e-mail newsletters, you will not receive these e-mails. Visitors who register or participate in other site features such as marketing programs and 'members-only' content will be given a choice whether they would like to be on our e-mail list and receive e-mail communications from us.
How do we protect visitor information?
We implement a variety of security measures to maintain the safety of your personal information. Your personal information is contained behind secured networks and is only accessible by a limited number of persons who have special access rights to such systems, and are required to keep the information confidential. When you place orders or access your personal information, we offer the use of a secure server. All sensitive/credit information you supply is transmitted via Secure Socket Layer (SSL) technology and then encrypted into our databases to be only accessed as stated above.
Do we use "cookies"?
Yes. Cookies are small files that a site or its service provider transfers to your computer's hard drive through your Web browser (if you allow) that enables the site's or service provider's systems to recognize your browser and capture and remember certain information. For instance, we use cookies to help us remember and process the items in your shopping cart. They are also used to help us understand your preferences based on previous or current site activity, which enables us to provide you with improved services. We also use cookies to help us compile aggregate data about site traffic and site interaction so that we can offer better site experiences and tools in the future.
We may contract with third-party service providers to assist us in better understanding our site visitors. These service providers are not permitted to use the information collected on our behalf except to help us conduct and improve our business.
You can choose to have your computer warn you each time a cookie is being sent, or you can choose to turn off all cookies. You do this through your browser (like Netscape Navigator or Internet Explorer) settings. Each browser is a little different, so look at your browser Help menu to learn the correct way to modify your cookies. If you turn cookies off, you won't have access to many features that make your site experience more efficient and some of our services will not function properly. However, you can still place orders over the telephone by contacting customer service.
Do we disclose the information we collect to outside parties?
We do not sell, trade, or otherwise transfer to outside parties your personally identifiable information unless we provide you with advance notice, except as described below. The term "outside parties" does not include Amped Airsoft LLC. It also does not include website hosting partners and other parties who assist us in operating our website, conducting our business, or servicing you, so long as those parties agree to keep this information confidential. We may also release your information when we believe release is appropriate to comply with the law, enforce our site policies, or protect ours or others' rights, property, or safety.
However, non-personally identifiable visitor information may be provided to other parties for marketing, advertising, or other uses.
How can you opt-out, remove or modify information you have provided to us?
To modify your e-mail subscriptions, please let us know by modifying your preferences in the "My Account" section. Please note that due to email production schedules you may receive any emails already in production.
To delete all of your online account information from our database, sign into the "My Account" section of our site and remove your shipping addresses, billing addresses & payment information. Please note that we may maintain information about an individual sales transaction in order to service that transaction and for record keeping.
Third party links
In an attempt to provide you with increased value, we may include third party links on our site. These linked sites have separate and independent privacy policies. We therefore have no responsibility or liability for the content and activities of these linked sites. Nonetheless, we seek to protect the integrity of our site and welcome any feedback about these linked sites (including if a specific link does not work).
Changes to our policy
If we decide to change our privacy policy, we will post those changes on this page. Policy changes will apply only to information collected after the date of the change. This policy was last modified on November 22nd, 2021.
Questions and feedback
We welcome your questions, comments, and concerns about privacy. Please send us any and all feedback pertaining to privacy, or any other issue.
Online Policy Only
This online privacy policy applies only to information collected through our website and not to information collected offline.
By using our site, you consent to our privacy policy.