A Beginners Guide to the Best Airsoft Guns for Under $200
It's no secret airsoft gets expensive. If you're a new airsoft player, you may be wondering how you can find a good airsoft gun that won't break the bank. Look no further! We've rounded up the top airsoft guns for under $200 - perfect for entry-level players looking to begin their airsoft journey. Read on to find out more!
---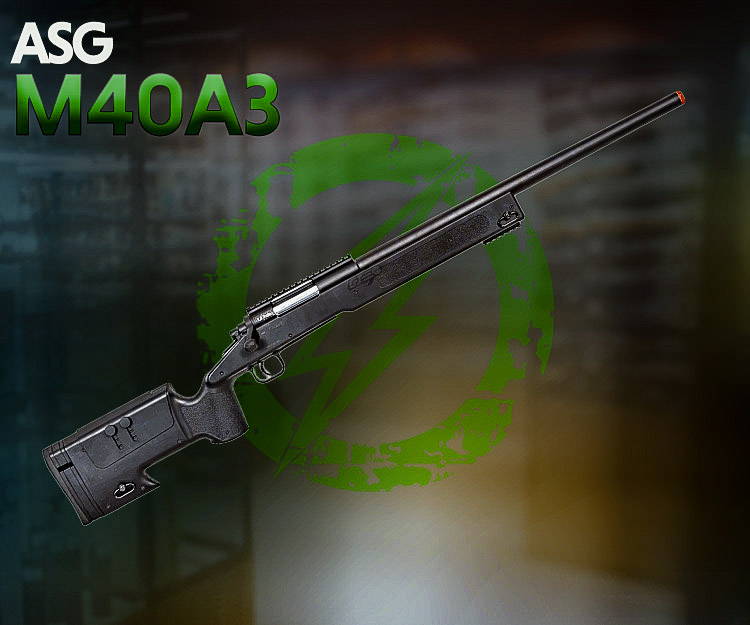 ASG Sportline M40A3 Sniper Rifle
We're starting this one strong for those of you looking to play outdoors! If you are looking for an affordable spring sniper rifle… You've found it. This ASG Sportline M40A3 is a fully licenced replica of the US Marine Corps sniper rifle. This airsoft gun comes at an affordable price point, while keeping standard features you see across some top airsoft guns. There's plenty of upgrades for this sniper rifle as well, making this one perfect for beginner snipers.

Action Army AAP-01 is one of the most popular airsoft guns to-date. While yes, its a pistol, this super budget friendly airsoft gun has full auto capability and extensive upgradable options that can turn this sidearm into a beast of a primary. The AAP-01 offers a durable reinforced polymer frame, gas efficiency and great performance straight out of the box.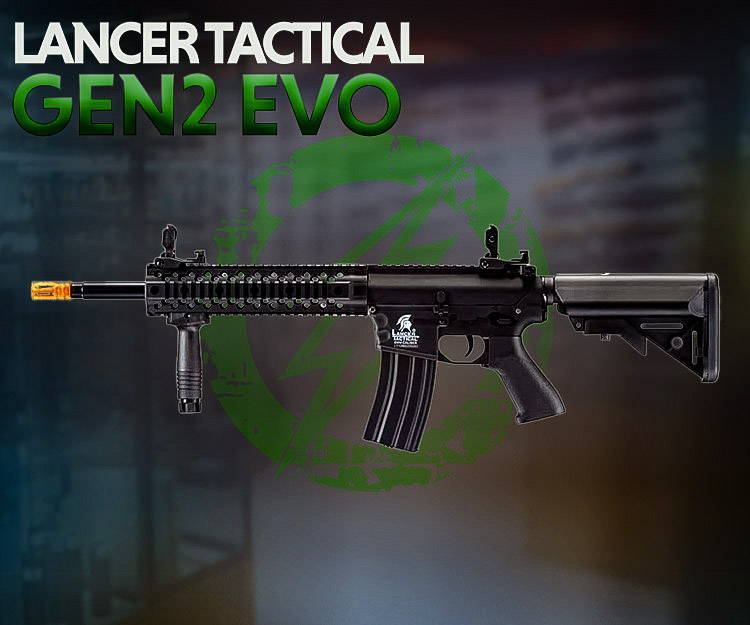 Lancer Tactical GEN 2 Evo
We love Lancer Tactical for their low-cost airsoft guns. The LT GEN 2 M4 Evo Airsoft AEG Rifle is perfect for those looking for an M4 platform. It features a full metal Version 2 gearbox and a quick change spring system that allows for quick and easy FPS adjustment to meet any field requirements. Its a solid M4 to get you started in airsoft.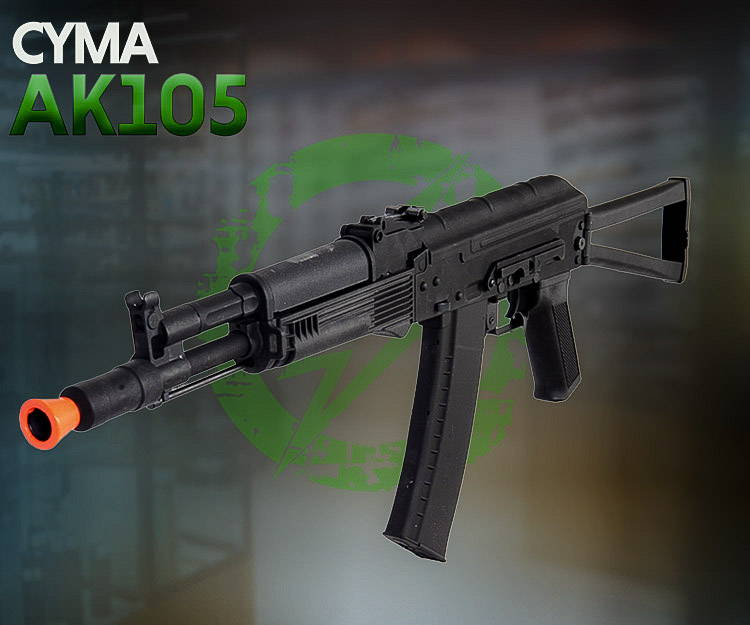 CYMA Sport CM031D AK74 AK105
Looking to start your airsoft career with a sweet AK-based platform instead of the typical M4-style platform? CYMA is renowned for manufacturing some of the most cost-effective AKs within the industry, and one particular fan favorite is their CYMA Sport CM031D AK74. It comes with a full metal body and skeletonized folding stock that make it very durable and reliable. Keep in mind, this gun can be quite hefty; therefore, if you are searching for an airsoft gun suitable for younger individuals, this may not be the most ideal choice.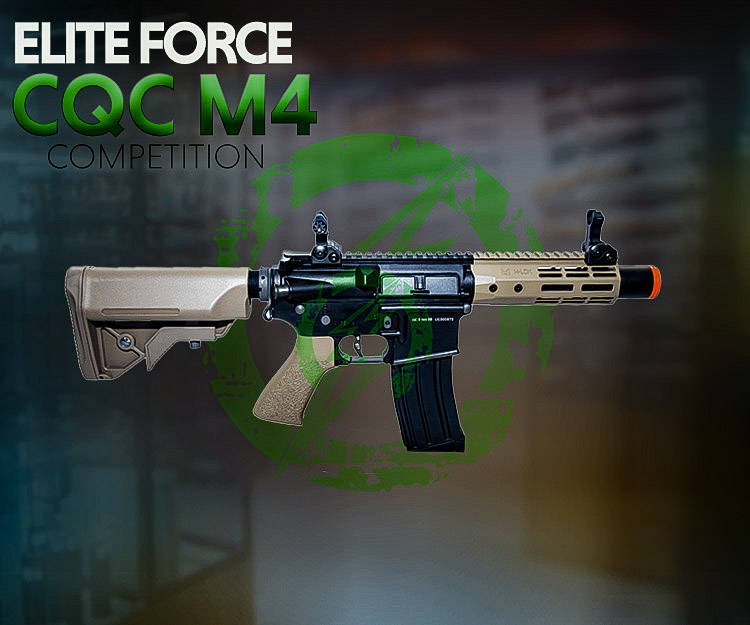 Umarex Elite Force CQC Competition M4
The Elite Force CQC Competition is an absolute powerhouse for close quarters and indoor play, providing M4-style rifle looks and mag compatibility. Packed with features like a tactical M-Lok handguard for adding attachments, 6 point adjustable stock, and a compact design that allows you to quickly maneuver around tight areas; this gun will have you dominating the CQB arena. And all at an unbeatable price point at just under $200, the Elite Force CQC is guaranteed to deliver epic gameplay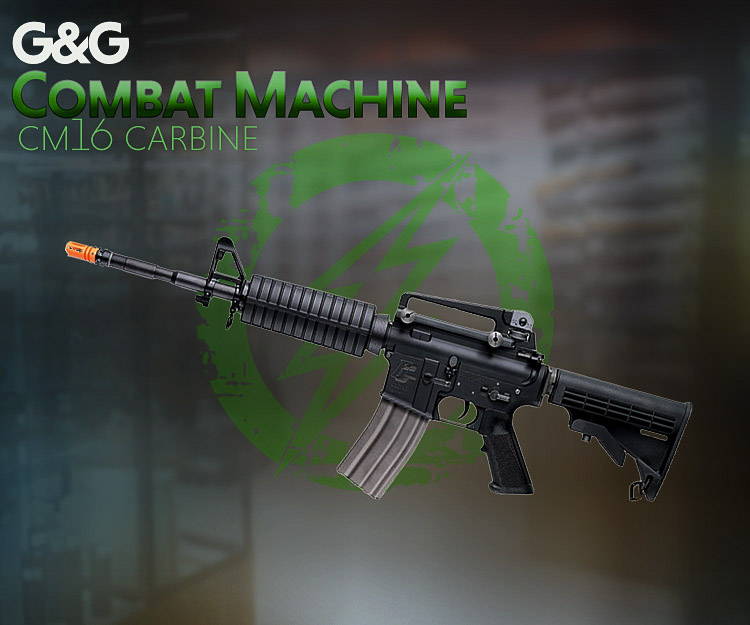 The Combat Machine is near and dear to me because it was my first airsoft gun. This classic airsoft gun has been hailed as the best beginner AEG by many and for good reason. G&G's high-performing internals and long lasting externals make this rifle a must-have for all airsofters. Whether you're just starting out or an experienced veteran, the affordability of this gun makes it one of the most recommended guns on this list!
Save big on the G&G Combat Machine bundle kit that has everything you need to get on the field:
---
Runner Ups That Are Slightly Over Budget
Even though they didn't make it to the top list, these airsoft guns are worth a mention. For just over $200, you'll get access to upgraded internals that will help you save money in the long run.
Lancer Tactical GEN 3 Archon M4
The Lancer Tactical Gen 3 series surpasses basic entry-level models with their upgraded Gen3 internals. This gun retails slightly over budget but offers features including a Full Metal Receiver and Handguard; Zion Arms fully programmable electronic trigger unit with adjustable burst modes; and customizable accented color options.
Another CQB beast, the ARP 9 has become a staple for those that play indoor airsoft. Its compact design make it easy move quickly and efficiently. The ARP9 includes the G&G internals we love, including a programmable MOSFET. This gun offers superior performance at an affordable price point.
If you are just getting into airsoft or just a player on a budget, I hope this article helped you out. If you think we've missed one, or if you have a specific topic you want to learn more about let us know!