Tech Talk: The Wolverine Tech Summit 2023
Published by Eric T and The Blog Squad
For the last several years the US based HPA company, Wolverine Airsoft has invited us to their highly anticipated Tech Summit at their Kingsport, Tennessee headquarters. Wolverine Airsoft is known throughout the industry for their line of HPA products including the Reaper and Inferno engines, their Bolt System, Storm regulator series, the MTW and many more. Amped Airsoft's entire tech department was fortunate enough to attend their yearly summit. Here they learned invaluable skills servicing and building airsoft replicas featuring Wolverine's technology.
We've decided to sit down with our techs Terry, Justin, Tony, and Tom to share their experiences, tips, and great moments from the Wolverine Summit.
Meet the Techs at Amped Airsoft
"I started [to tech] around 4 years ago. I got into building guns because there comes a time in a man or woman's life where they must take their own gun apart! It all started because my gun broke, I took it apart, then fixed it and put it back together. I've enjoyed building and fixing airsoft guns ever since!"
"I got into tech work about a year ago when I blew my fuse in my G&G rifle. Following this, I decided to put a Polarstar Jack unit in order to bypass all of its stock electronics, including the fuse. I've always loved tinkering and building airsoft guns, and it stuck."
"I have been a tech for Amped Airsoft for about three years. I started building and repairing guns mainly because of how much I simply enjoy the problem solving process and the satisfaction of creating a working replica, whether it's for myself, my friends, or our customers."
"I felt a need to challenge myself and build guns that were naturally more challenging and niche. Therefore I began building my own guns that most techs were not willing to take on or attempt because of their unique and potentially challenging nature."
The Wolverine Summit: Learnings, Highlights, and Advice
Q: What were your main takeaways from the Wolverine Summit?
Terry: I'd have to say learning about the engineering behind all of their products. I enjoyed learning how the Inferno engine was built and all the parts within it. The information they provided informed us how to diagnose common issues. Learning about the CAT5 regulator was also interesting. There is a lot of fascinating engineering that went into that regulator.
Justin: I loved seeing how the MTW was created and built and learning how complicated the inferno really is.
Tony: I really enjoyed seeing how the MTW is built today as well as how the company created the MTW model. I also found learning about the depth and complexity of the inferno engine and its operating system interesting.
Tom: There's a lot more that we as industry representatives can be doing to grow the industry. Events like this do a lot to bring different groups from across the world together to come up with new cool ideas to help improve and innovate the airsoft industry.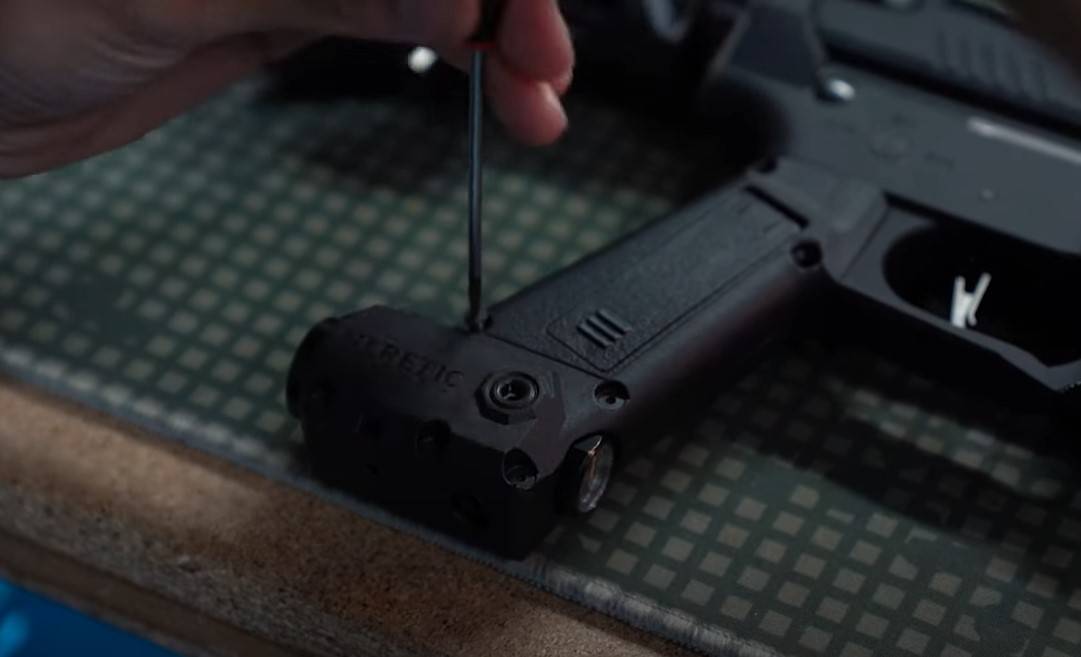 Q: What is your advice for up and coming techs?
Terry: If you get frustrated and stressed easily, tech work may not be for you! If you love problem solving, building things and creating innovative solutions, then you'll love tech work. Starting with something that is just pieces and ending with a finished product (that works) is a great, satisfying feeling!
Justin: Keep a clean and organized desk. Don't be afraid to ask other techs questions,, multiple minds are always better than one, especially when building toy guns.
Tony: Think outside of the box sometimes and if you run into an issue and can't figure it out, it may be something never would have thought of, or it could be something simple giving you issues. "It's like a box of chocolates, you never know what you're gonna get."
Tom: Even if you have been doing airsoft tech work for years, remain humble while wanting to learn more. The second you think you know everything, there will be something new and innovative on the market that might require one changes their outlook.
Q: What is your favorite product Wolverine offers and why?
Terry: I would have to say the 7" inch MTW. It is a perfect mid-range length rifle, super lightweight, and straight out of the box, the rifle shoots like a champ. It is the best gun to buy if you're looking for a "plug and play" HPA gun! One of my favorite features of the MTW is how the body of the gun is built around the engine. This means no nozzle alignment or feeding issues (they also shoot lasers!)
Tony: My favorite product offered by Wolverine is the MTW, regardless of the length. I love how well the replicas are built. They are built very well, feel solid in your hands, and shoot extremely well out of box for a stock HPA rifle.
Tom: My favorite platform that Wolverine offers is the MTW. It is, in my opinion, one of the most consistent airsoft replicas on the market and the quality between guns is unwavering.
Justin: I learned a lot about various products. To be specific, troubleshooting their products in depth. At one point everyone at the event was given a sabotaged inferno gen 2. The issue with mine was a blown solenoid o-ring, an issue I've never run into in the wild which was very insightful.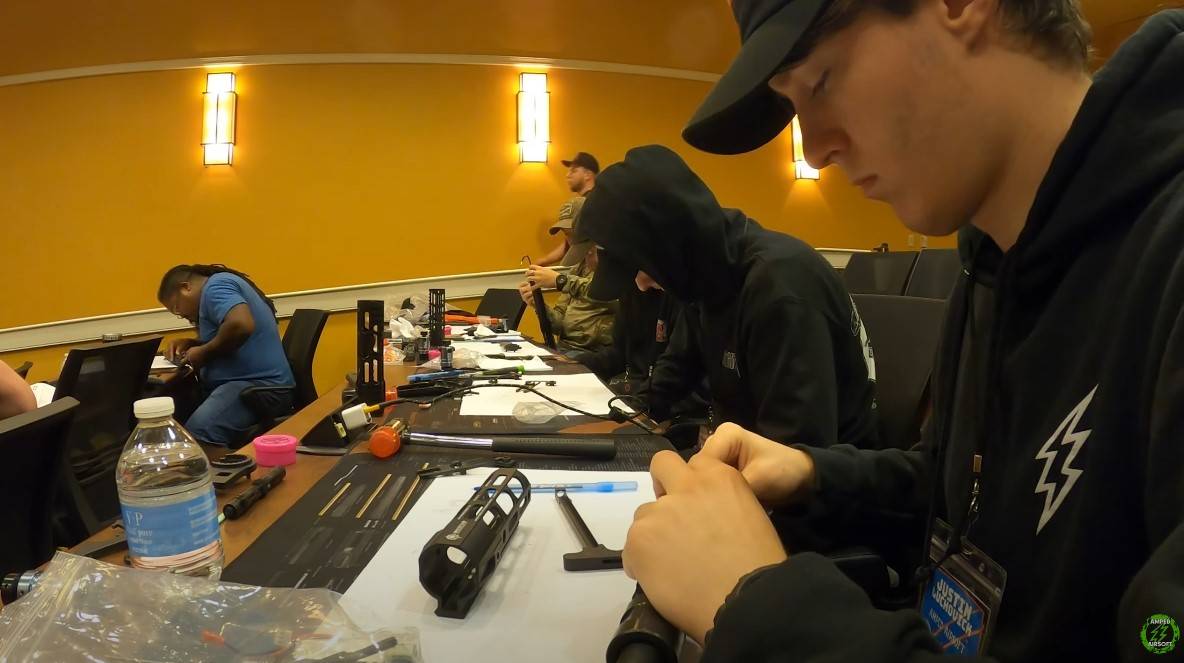 There's a lot more that we as industry representatives can be doing to grow the industry. Events like this do a lot to bring different groups from across the world together to come up with new cool ideas to help improve and innovate the airsoft industry.
— Tom C
Check out the video for more!