A Journey through the History of Airsoft
As airsofters, we're part of a community connected to a history filled with innovation and passion. We all ask ourselves at one point or another, "When did it all start?" Well, I took a trip down the airsoft history rabbit hole. So strap in and join me on a journey through time, exploring the evolution of airsoft.
In the early 1950s, American Cowboy movies became super popular worldwide. As a result, there was a growing interest in firearms. This newfound excitement prompted several Japanese companies to import replica guns, often cowboy-themed paper cap-firing models.
Model Gun Corporation (MGC), a US manufacturer, saw the potential in this and decided to hire Tanio Kobayashi. He was a Japanese innovator and hobbyist who modified these cap guns to look even more realistic. Together, MGC and Kobayashi designed more authentic replicas for the Japanese market.
The Birth of an Idea: 1970s
Airsoft started in the 1970s when Japanese innovators like Kobayashi started experimenting with replica firearms. They researched non-penetrative ammo for safe shooting practice, settling on the 6mm plastic or rubber projectiles.
Innovators started developing spring-powered airsoft guns classified as "toy guns" to avoid legal restrictions. These were marketed as "Replisoft," "Comfortable Air," and "Air Shot" because the term airsoft was not yet in use until the late 1980s. These early designs laid the foundation for the airsoft guns we know today.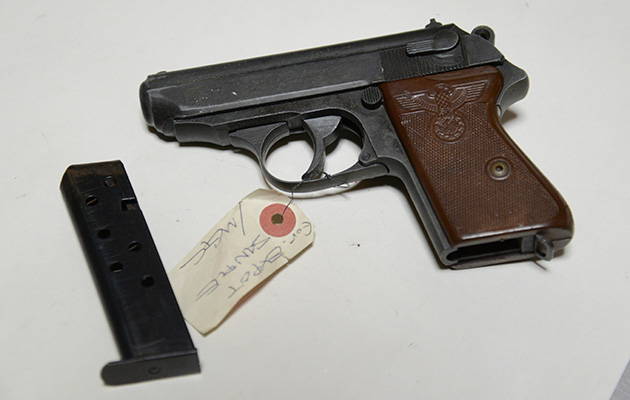 1970's Model Walther PPK III. Photo: Hyper Douraku (H)
Rise of the First Airsoft Guns: 1980s
Airsoft replicas became more commercially available in the 1980s. The early models were often single-shot, spring-powered replicas. Since CO2 cartridges were prohibited in Japan, some companies created a version of "HPA" using expensive air tanks. These tanks were heavy and were not portable - therefore it was rarely used.
In 1985, MGC launched a non-blowback imitation of the Beretta M93R, designed by Kobayashi. Some argue that it was the first modern gas airsoft pistol. The MG M93R was a non-blowback, licensed replica featuring full Beretta markings and constructed mainly of plastic. The metallic "Power Bombe" located in the base of the magazine housed the compressed air, similar to a CO2 cartridge.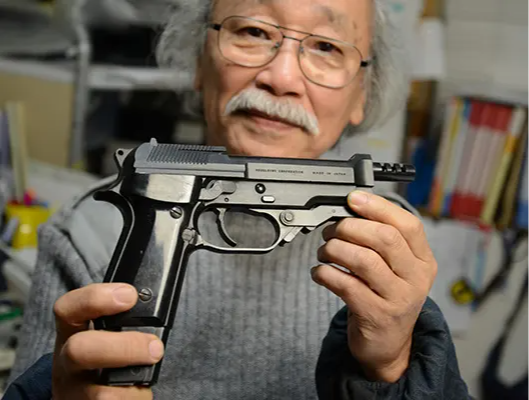 1970's Model Walther PPK III. Photo Credit: Hyper Douraku (H)
Gas-Blowback Revolution:
Late 1980s-Early 1990s
In the late 1980s, MGC released one of the first gas-blowback airsoft guns but eventually went out of business. Kobayashi designed the gas blowback version of the M93R featuring a magazine with a fill nozzle in the base. Gas blowback changed the game by adding a new layer of realism to the sport.
After MGC went bankrupt, Kobayashi began working with Tokyo Marui and designed the blowback system we know today. More companies began producing gas blowback pistols. As a result, the world of airsoft shifted from casual shooting to organized games and events, or "Survival Games".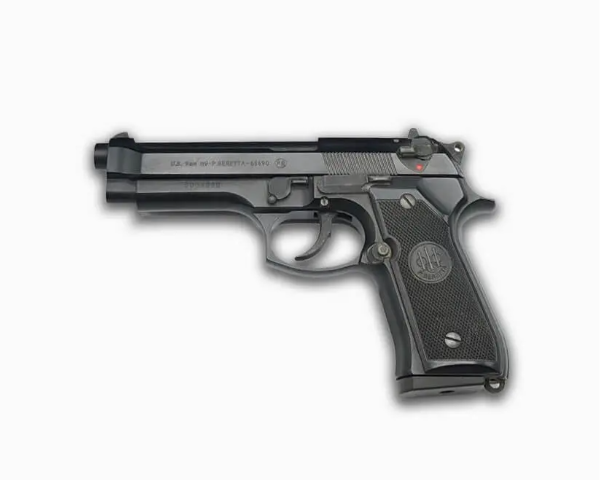 Pictured: Vintage M93R GBB Airsoft Pistol
Technology and Innovation:
2000s to Present
Airsoft has spread internationally in the forty-plus years that have passed since the launch of the MGC M93R. Countries like the United States, Europe, and some regions of Asia were the first to adopt Airsoft as a recreational activity. Airsoft fields, competitions, and events began to pop up everywhere.
The fascination with realism drove players to modify and personalize their replicas. The 21st century brought technological strides, with automatic electric guns (AEGs) taking center stage. Electric-powered rifles enhanced firepower and versatility, further immersing players in the airsoft experience.
Digital platforms have made global interactions possible, allowing airsofters to exchange tactics, equipment, and stories through forums, social media, and YouTube. Airsoft's influence found its way into movies, television shows, and video games, further fueling its growth and recognition.
Pictured: Screenshot of AirsoftC3: One of the first forums in the US for finding local airsoft fields, teams, and shops across the country
Even up until 2019, Kobayashi was creating and shooting new airsoft pistols and attending airsoft events. Although the creator of the first airsoft gun remains unknown, Kobayashi changed the game with the gas blowback pistol and played a crucial role in the revolution of airsoft.
For the past couple of years, there has been little information regarding Kobayashi's whereabouts. However, I hope that he is enjoying life and reflecting on his achievements. Tonia Koba - we thank you.
The passion and dedication of the airsoft community have turned a basic concept into a global phenomenon. The popularity and growth of the sport demonstrate its resilience and appeal across cultures and borders.
Airsoft is more than a game; it fosters a sense of community and encourages strategic thinking.
As airsofters, we're part of a legacy that continues to evolve, leaving an indelible mark on recreational sports.
Citations & External Links:
Hyperdouraku (2014) Toy Gun Great Biography Taizo Kobayashi Interview, トイガン偉人伝 小林太三 インタビュー. Available at: https://www.hyperdouraku.com/ijin/tanikoba/index.html (Accessed: 12 September 2023).
[ハイパー道楽]. (2014, January 27). タニオコバ 小林太三 インタビュー 予告編 [Video]. Hyperdouraku.com. https://www.youtube.com/watch?v=t_8ooqZy6yw&t=1s
Prime, O. (2019) 'TANIO KOBA & BATON AIRSOFT ANNOUNCE BM-9', Popular Airsoft, 27 July. Available at: https://popularairsoft.com/tanio-koba-baton-airsoft-announce-bm-9-co2gbb-pistol-collaboration (Accessed: 12 September 2023).
H. (2014). Toy Gun Great Biography Taizo Kobayashi Interview [Photograph]. Www.Hyperdouraku.com. https://www.hyperdouraku.com/ijin/tanikoba/index.html
H. (2014). トイガン偉人伝 小林太三 インタビュ [Photograph]. Https://www.Hyperdouraku.com/. https://www.hyperdouraku.com/ijin/tanikoba/index.html