Amped Airsoft Sponsored Players Series
ft Scum Customs
Published by Eric Tedeschi
An Interview with Lane AKA Scum Customs
For our third installment of our sponsored player series, we will be taking a deep dive into one of our newest editions to the Amped Airsoft Program, Lane; aka, Scum Customs.
Lane got into airsoft like most teens and preteens, watching airsoft youtubers. He played for a while in his teenage years, and got really into the hobby following high school once he has disposable income and fewer pressing responsibilities.
He began his company, Scum Customs LLC after discovering the 3D design work and printing was not only beneficial to himself, but others within the hobby.
Today, Scum Customs is one of the most sought after companies in the industry, making 3D printed parts for a wide variety of guns and equipment, namely the G&P Stoner 63. You can find his online store at https://scum-customs-llc.myshopify.com/.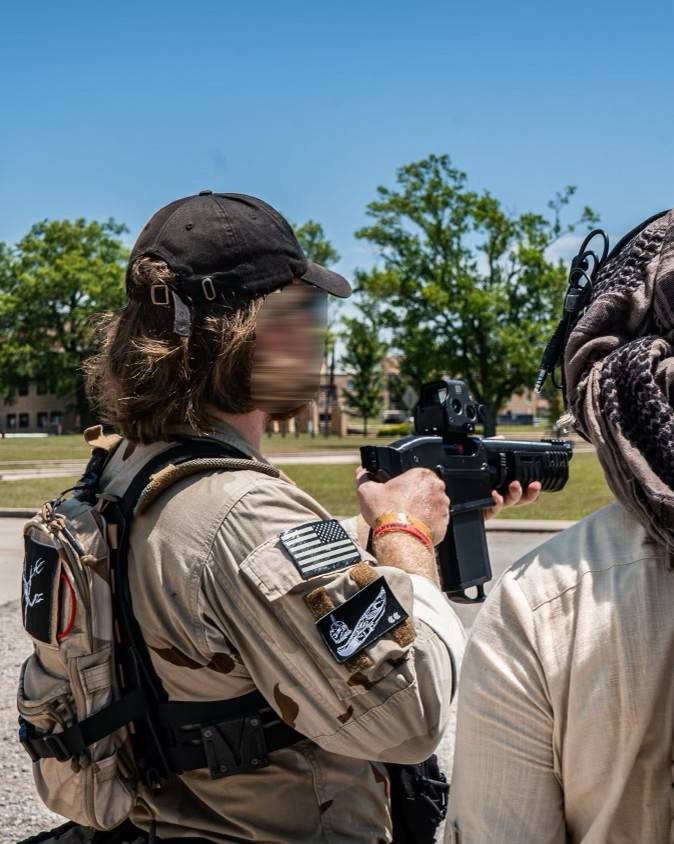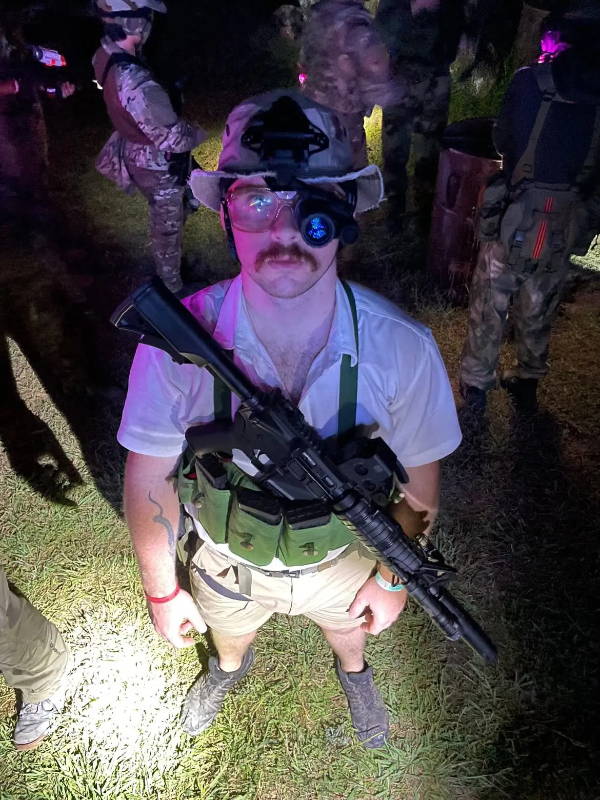 Q: Where are you from and what is your home/local field?
A: I am from Houston Texas and I have quite a few local fields I play at. These include Tanks Paintball, High Ground Airsoft, and Texas Paintball.
Q: How long have you been playing airsoft and what was the reason you started?
A: I have played off and on for 9 years. I started playing when I was 9 watching youtubers like Airsoft Alfonse, Jet the Desert Fox, dutchthehooligan, and plenty more.
Q: How did you get sponsored/come to know Amped Airsoft?
A: I've been a long time customer of Amped Airsoft and came to be sponsored after various talks with Eric and Kurt about business opportunities.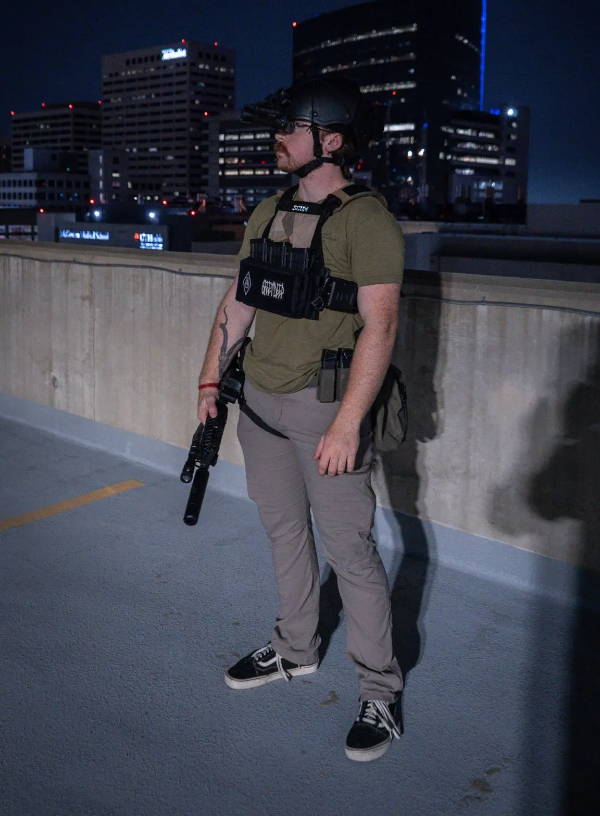 Q: What has been your favorite airsoft event you have ever attended and why?
A: American Milsim's Reindeer games and Fort Hood hands down.
Q: What is your favorite part of playing airsoft?
A: Hanging out with the boys (and girls), shooting other people, and learning more about the sport, gear, and guns that go with it.
Q: What was your first airsoft gun?
A: The Echo 1 SR-16 14.5'
Q: What is your favorite current airsoft gun?
A: Obviously the G&P Stoner MK63.
Q: Can you give a quick overview of your kit and what you like to run when playing?
A: I love custom things so I run 2 custom plate carriers (shout out @crasypeakdesigns and @saltlightgear). These carriers are usually kitted with some sort of placard, minimap/yote/flatpack, comms, gp pouch, and dope patches.
My belt is an AXL Eclipse belt with a Gorilla Tactical Mid Drop G19 w/ TLR1 holster, a 2x 9mm pistol Esstac Kiwi, 2 single 5.56 rifle Esstac Kiwis, a crazypeakdesigns tegris mount thru small dump pouch and a generic IFAK pouch.
My helmet is a Red Dragon Airframe (older model) painted black, Team Wendy cam fit harness and pads, real counter weight pouch with portable charger, and my current prototype helmet cam.
Make sure to follow Lane/Scum Customs LLC on Instagram: @scumcustomsLLC @htx_lanefb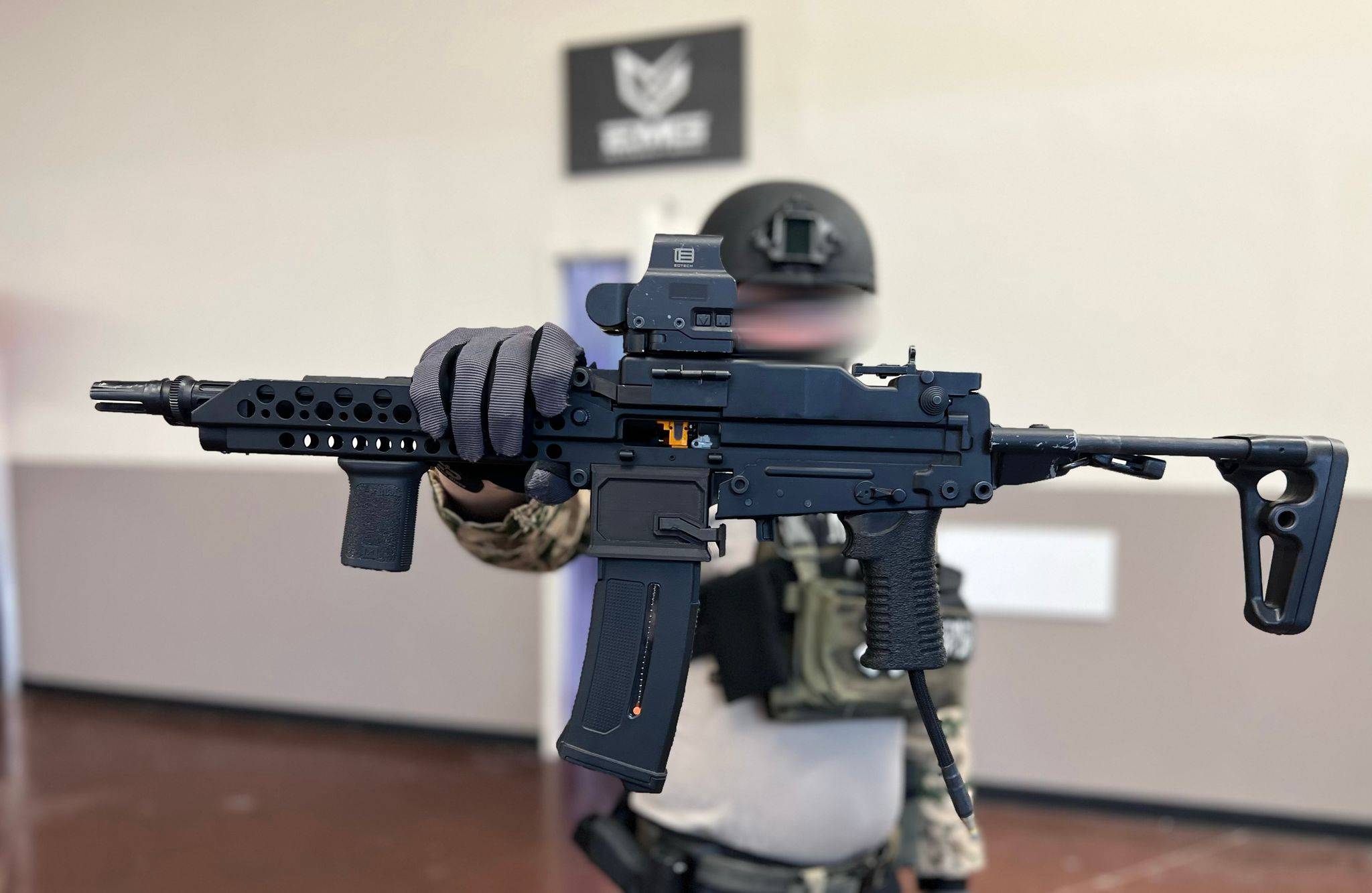 Amped Airsoft Sponsored Players
Overtime, we at Amped Airsoft have grown as well as refined our community and player-centric brand. Although there are plenty of ways we have been able to do this, our Amped Airsoft sponsorship program is one way we have been able to expand our brand through players who we feel represent our company while simultaneously being a positive force for the Airsoft industry.
Although Amped Airsoft has had different sponsorship guidelines over time, our current program combines everything we have learned since the conception of the company and previous revisions of our sponsorship guidelines. First and foremost, Amped Airsoft does not sponsor airsoft teams, but rather individuals that we feel represent our company's brand and best interests. That being said, there are fewer than five teams that Amped Airsoft does in fact sponsor due to their long standing relationship with Amped Airsoft as well as their staunch loyalty to our mission.
We currently have a relatively tight knit group of Amped sponsored players that regularly play together across the country. To become a sponsored player, one must already be on the company's radar, being recommended by Amped Airsoft Employees, or other sponsored players. Following this, the player will be invited to join the program during an event attended by the company. They must sign an ethical agreement basically saying that they will represent our brand positively both on and off the field.
For the Players, By The Players