Amped Airsoft Sponsored Players Series
ft Fitzy
Published by Eric Tedeschi
Sponsored Player Spotlight Series
We're excited to introduce our brand-new player spotlight series dedicated to our sponsored airsoft players who have made a positive impact on the airsoft community. Through this interview-style series, you'll get a glimpse into the lives, gameplay style, and experiences of these awesome individuals.
An Interview with Ryan "Fitzy"
This week's installment of our sponsored player interview will highlight our close friend and sponsored player Ryan, also known as Fitzy.
Fitzy has been involved with Amped Airsoft for a while now. One of our first times meeting Ryan was at Grimir Tactical's 40 hour operation, Brimstone at Panthera Training.
During the event, he was put in charge of the "all amped squad" and the rest was history. Ever since that event years ago, he's been a close friend to the company and achieved sponsorship status.
Q: Where are you from and what is your home/local field?
Fitzy: I am from Northern Virginia and my home field is Tactical Airsoft Arena.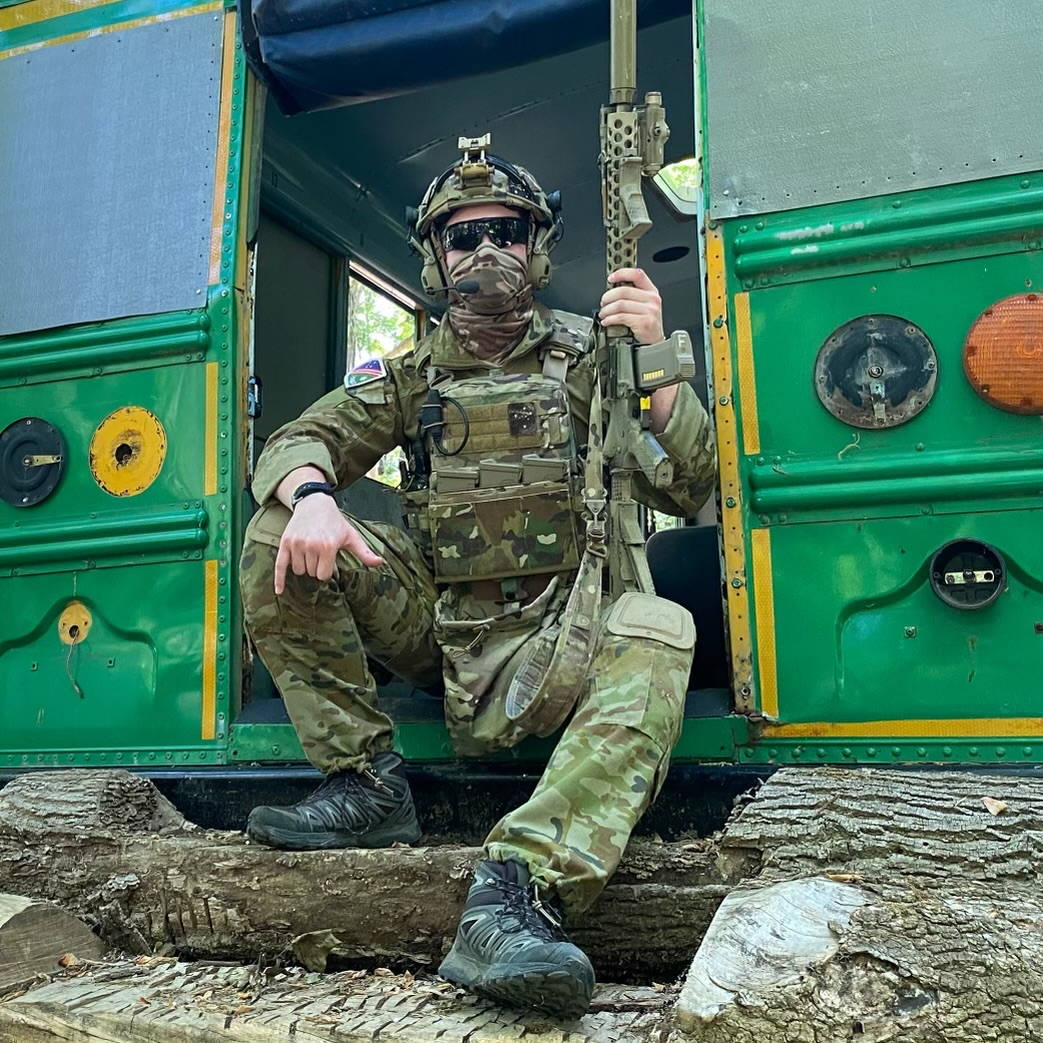 Q: How long have you been playing airsoft and what was the reason you started?
A: I've been playing Airsoft for 5 years, and a close friend of mine brought me to the local paintball field to try it out. Ever since then, I've been hooked as I love the unique experiences this hobby can provide.
Q: How did you get sponsored by and come to know Amped Airsoft?
A: I had the opportunity to meet a majority of the Amped Airsoft team through national events and being able to play with them. Seeing how welcoming, supportive, and helpful they are to players made me want to support them even more. After exhibiting these same traits and finding ways to give back to my local community, the staff offered me a sponsorship. I am extremely grateful for what Amped Airsoft has done for me, and I hope to find more opportunities to help continue to grow this hobby and bring new players in.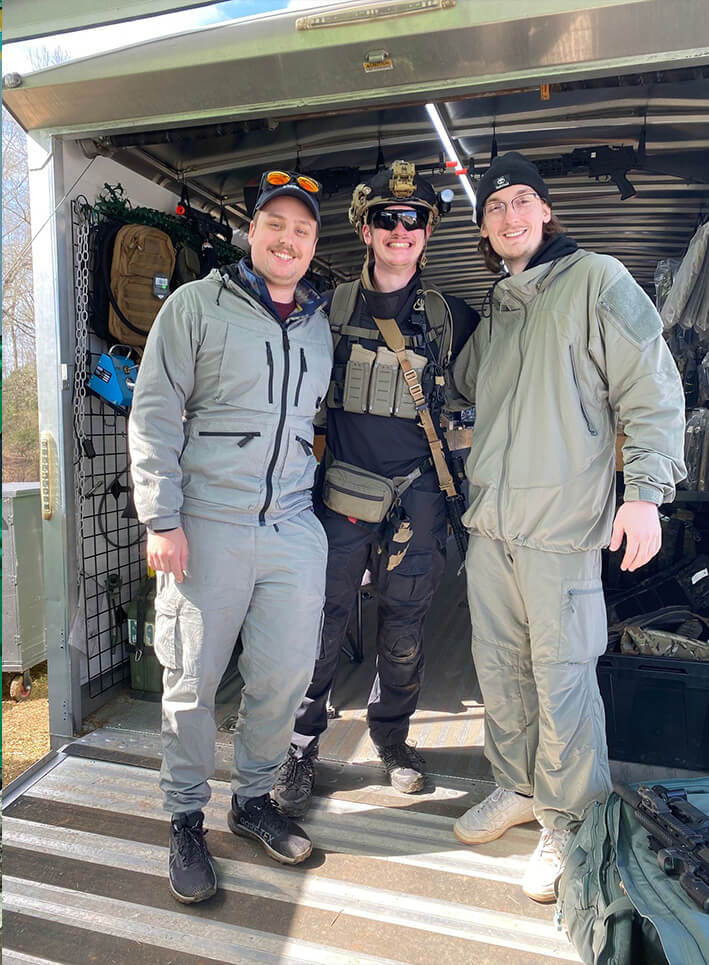 Q: What has been your favorite airsoft event you have ever attended and why?
A: My favorite Airsoft event I have ever attended is Grimnir Tactical's 40 hour event, Brimstone. This was an event at Panthera Training Center where the players had to fight each other while braving the extreme elements. It was an amazing experience that got me hooked on the 40 hour event style.
Q: What is your favorite part of playing airsoft?
A: My favorite part of Airsoft is getting to travel across the country experiencing new things and places.
Q: What was your first airsoft gun?
A: The ASG CZ805 Bren A2
Q: What is your favorite current airsoft gun?
A: The Systema PTW!
Q: Give a quick overview of your kit and what you like to run when playing.
A: I run an Australian SASR impression kit. I typically wear an Airframe replica, Crye JPC or AVS for my plate carrier, and a TYR Gunfighter belt. I will either use my Systema PTW or my VFC M4 both built out in a short and long configuration of the M4A5. My uniform is either an ADA AMCU combat set or Crye Ausdev set in Multicam.
Amped Airsoft Sponsored Players
Overtime, we at Amped Airsoft have grown as well as refined our community and player-centric brand. Although there are plenty of ways we have been able to do this, our Amped Airsoft sponsorship program is one way we have been able to expand our brand through players who we feel represent our company while simultaneously being a positive force for the Airsoft industry.
Although Amped Airsoft has had different sponsorship guidelines over time, our current program combines everything we have learned since the conception of the company and previous revisions of our sponsorship guidelines. First and foremost, Amped Airsoft does not sponsor airsoft teams, but rather individuals that we feel represent our company's brand and best interests. That being said, there are fewer than five teams that Amped Airsoft does in fact sponsor due to their long standing relationship with Amped Airsoft as well as their staunch loyalty to our mission.
We currently have a relatively tight knit group of Amped sponsored players that regularly play together across the country. To become a sponsored player, one must already be on the company's radar, being recommended by Amped Airsoft Employees, or other sponsored players. Following this, the player will be invited to join the program during an event attended by the company. They must sign an ethical agreement basically saying that they will represent our brand positively both on and off the field.
For the Players, By The Players