Sponsored Player Series ft Blackjack Airsoft

Published by Eric Tedeschi
Sponsored Player Spotlight Series
Welcome to the second episode of our Amped Airsoft Sponsored Player Series! In this new series we bring you exclusive conversations with some of our sponsored players who have made a positive impact on the airsoft community. Through this interview-style series, you'll get a glimpse into the lives, gameplay style, and experiences of these awesome individuals.
An Interview with Blackjack Airsoft
This week, we're excited to release our interview with Jayson B. aka Blackjack Airsoft, a Milsim style airsoft player based out of St. Louis. He started playing paintball in 2013 but in his thirst for realism, Blackjack found his passion in airsoft. Since then, he has become well-known in the airsoft community for his unique play style, impressive kit, and his online presence.
During our interview, Jayson discusses his sponsorship, favorite events, his loadout and more
Q: Where are you from and what is your home/local field?
A: I am based out of St. Louis and my home field is Bing Field.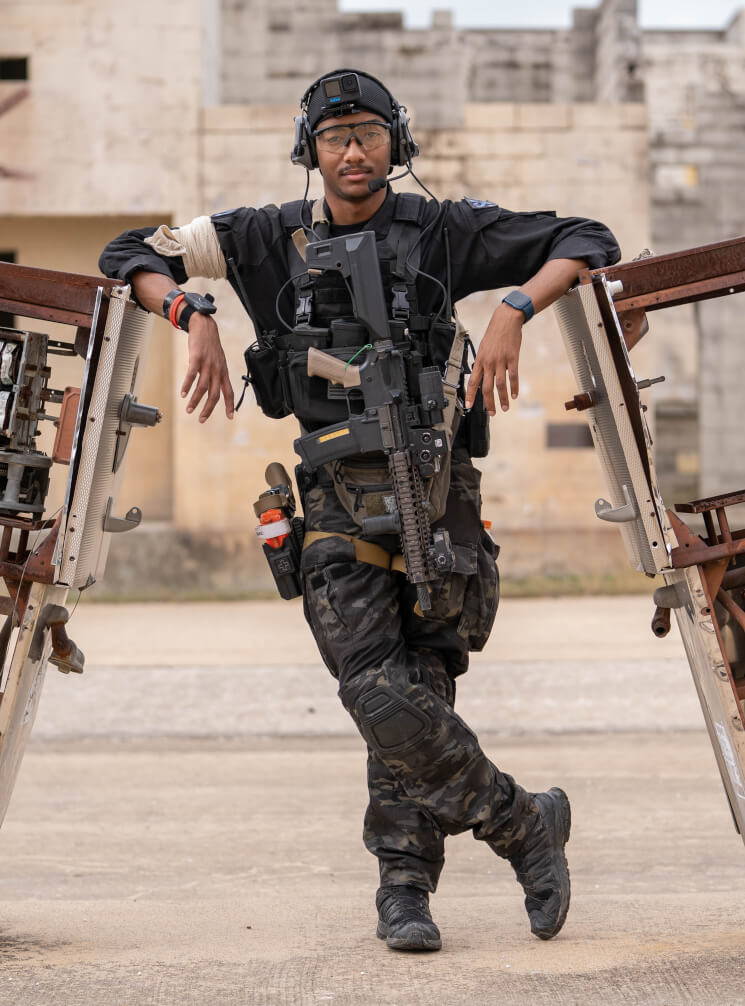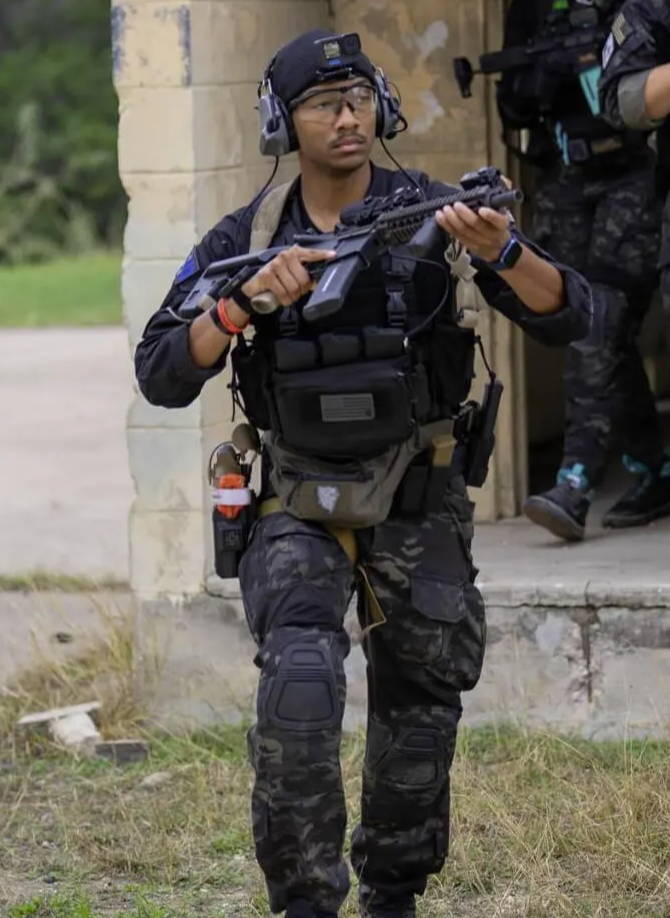 Q: How did you get sponsored by and come to know Amped Airsoft?
A: I met the Amped Crew several years ago at an event. I got to know Kurt, Tom, Eric, and Wes. All of the amazing conversations led to my sponsorship status!
Q: What has been your favorite airsoft event you have ever attended and why?
A: American Milsim's Arsenal is for sure my favorite to date! Plenty of action, met lots of great people and the AO isn't like anything I have seen before.
Q: What is your favorite part of playing airsoft?
A: The networking. Meeting so many people from all over is my favorite aspect of the hobby. I also very much enjoy the training aspect of it. As a current LEO, it is great to utilize airsoft as a training tool for the real world. Doing this alongside my friends isn't too bad either!
Q: What was your first airsoft gun?
A: My first gun was an Echo 1 Stag Arms M16.
Q: What is your favorite current airsoft gun?
A: My current build is the new PTS Zev Core Elite 10.5.
Q: Give a quick overview of your kit and what you like to run when playing.
A: For my head, I use the PTS MTEK Flux. As for my plate carrier, I use the Agilite K19 with a Haley Strategic D3CRm and a GMR Minimap. My tactical belt is made by HSGI with a safariland 7TS holster, Esstac Double pistol pouch, Esstac Single rifle pouch, and a flash bang pouch. I also love my Salomon Boots!
Make sure to follow Blackjack Airsoft: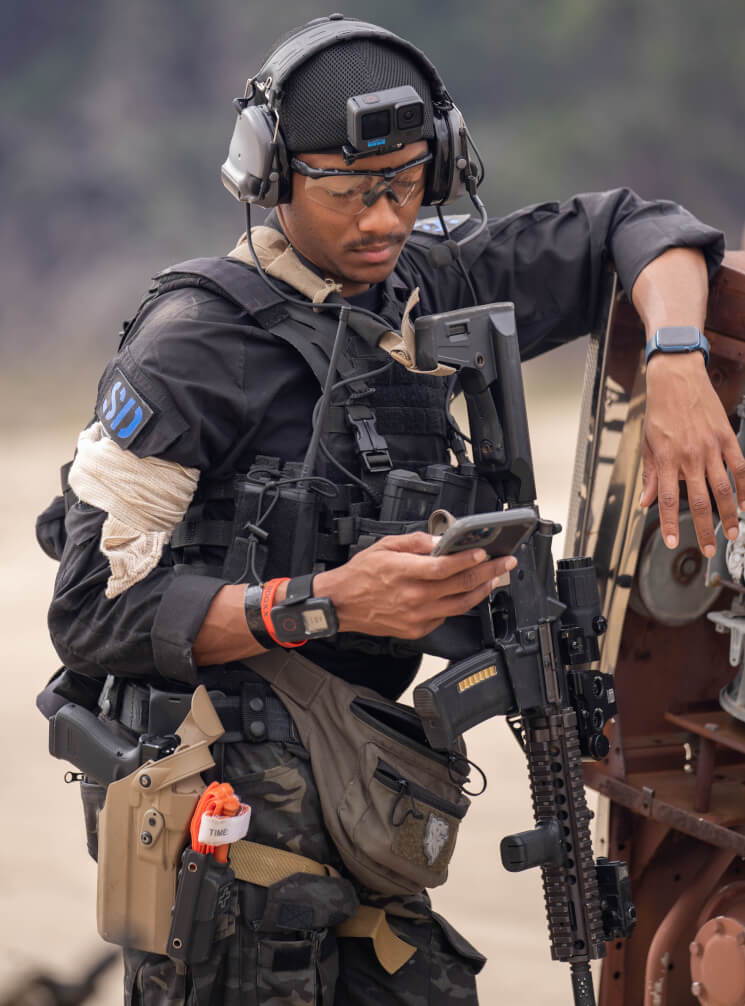 Amped Airsoft Sponsored Players
Overtime, we at Amped Airsoft have grown as well as refined our community and player-centric brand. Although there are plenty of ways we have been able to do this, our Amped Airsoft sponsorship program is one way we have been able to expand our brand through players who we feel represent our company while simultaneously being a positive force for the Airsoft industry.
Although Amped Airsoft has had different sponsorship guidelines over time, our current program combines everything we have learned since the conception of the company and previous revisions of our sponsorship guidelines. First and foremost, Amped Airsoft does not sponsor airsoft teams, but rather individuals that we feel represent our company's brand and best interests. That being said, there are fewer than five teams that Amped Airsoft does in fact sponsor due to their long standing relationship with Amped Airsoft as well as their staunch loyalty to our mission.
We currently have a relatively tight knit group of Amped sponsored players that regularly play together across the country. To become a sponsored player, one must already be on the company's radar, being recommended by Amped Airsoft Employees, or other sponsored players. Following this, the player will be invited to join the program during an event attended by the company. They must sign an ethical agreement basically saying that they will represent our brand positively both on and off the field.
For the Players, By The Players