Airsoft Buyers Guide - Summer 2023
Starting to feel that summer heat? The blazing sun and constant humidity might have you thinking about upgrading your gear. We know that choosing new gear can be tough with so many options out there. But don't worry, our team has got your back.
We've created an Airsoft Buyers Guide with our top picks for summer 2023 that features gear to help keep you cool and comfortable as well as some new industry releases that the community is talking about.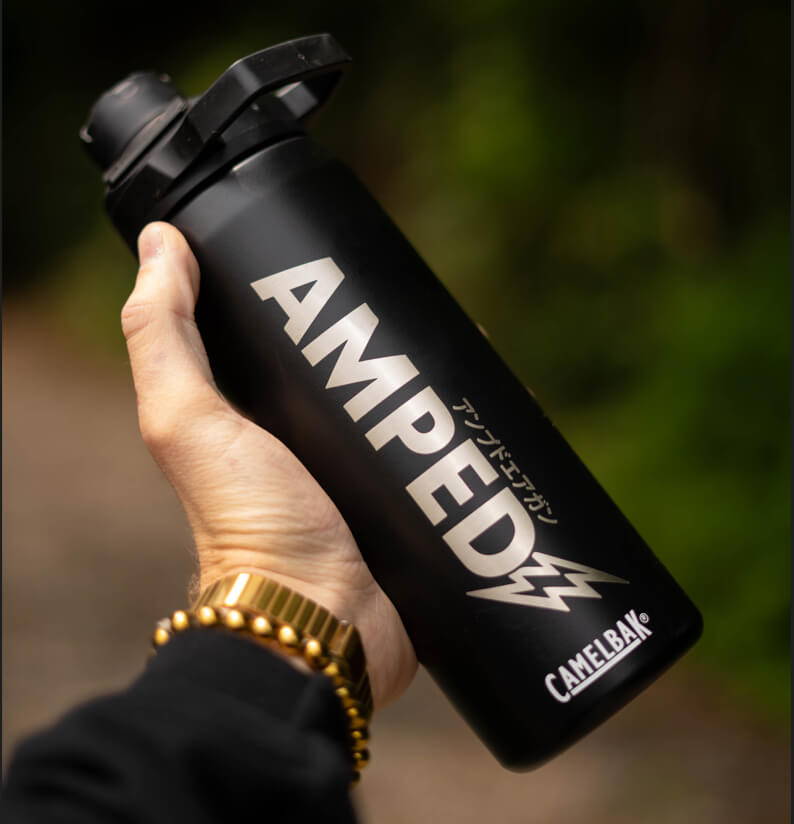 Amped Airsoft CamelBak Hydration Collection
Staying hydrated becomes paramount to maintaining peak performance on the battlefield, especially as the temperatures rise. The last thing you want is to feel sluggish or dizzy halfway through your match. That's why our first pick on the buyer's guide is the new Amped Airsoft line from CamelBak.
We have a wide variety of bottles, hydro bladders, and accessories in all sorts of colors, shapes, and sizes to choose from. It's time to up your airsoft hydration game with CamelBak's Amped Airsoft collection.
Body Armor Vents I.C.E. Ventilation System
Our team highly recommends the Body Armor Vents I.C.E. for optimal cooling and comfort while on the airsoft field this summer. These innovative ventilation systems keep you cool and prevent overheating by providing continuous airflow and ventilation to your midsection. Say goodbye to excess sweat and hot air! Your teammates will thank you for it. The Body Armor Vents I.C.E. Body Armor Ventilation system is designed to effectively remove heat from both you and your airsoft gear.
They come in various sizes that perfectly fit all Plate Carriers and a quarter sheet that can be cut to your preferred size. These vents are highly versatile and come with fabric velcro for easy installation. With these vents, you can stay cool, perform better, and dominate the field.
NB Tactical Mesh Masks and Balaclava
Next on our list is the NB Tactical Ghost Mask, which is arguably one of the most groundbreaking lower-face protection options for airsoft. These masks have a low profile and are made of strong metal, making them incredibly durable. They can withstand incoming BBs traveling at speeds up to 500 FPS, which surpasses the standard for airsoft masks. One thing that sets these masks apart is their smart design that helps prevent fogging on your lenses by directing your breath and sweat away from them.
And for an even more comfortable experience, try pairing the Ghost Mask with the NB Tactical Balaclava, which is made of ventilated material that keeps you cool and dry. This dynamic duo not only offers exceptional breathability but is extremely low profile. Operator approved. The NB Tactical Ghost Masks will keep you safe, and your vision clear, and are super comfortable to wear.
Ex-Fog Anti-Fog System & Valhalla Integrated Airflow Gasket
With heat and humidity comes the dreaded "goggle fog." We have said it before but anti-fog systems like Ex-Fog are our top anti-fog solutions for airsoft. Easily attachable to your headgear through Velcro or their optional headband, this anti-fog system regulates the temperature inside your goggles by sending out air through two tubes. It's a game-changing solution that's user-friendly and effortless to use.
Pair it up with Valhalla Airsoft's Integrated Airflow Gasket for seamless, easy, and safe airflow for your eye protection. Just clip it onto your glasses or goggles, connect the tubes, switch on ExFog, and you're all set!
Say goodbye to messy HELO kits and accidentally poking your eyes with tubes. We assure you that these are the perfect solution for a clear and uninterrupted gaming experience.
Valhalla Integrated Airflow Gasket 2.0
Haley Strategic Micro Chest Rig
Do you find yourself getting too warm while playing because of your plate carrier? If so, you might want to give the Disruptive Environments™ Micro Chest Rig by Haley Strategic a try. It's a compact chest rig that can help you feel more comfortable and free during gameplay by avoiding the bulkiness of plate carriers. It's a game-changing piece of gear that will help you stay cool and comfortable while you play.
The key to this rig's awesomeness is adaptability - it can handle any mission with ease. Swap out inserts with a quick Velcro release and you're good to go with any mag style you need while keeping your essentials close at hand with the slick side-mounted Multi-Mission pouches. One of the cool things about it is that you can add D3CR accessories to it easily because of all the Velcro. Definitely worth checking out if you're in the market for a new lightweight and customizable rig this summer.
New Airsoft Guns You'll Be Seeing this Summer
Krytac Maxim 9 GBB Pistol
The fully licensed Krytac Maxim 9 is an incredibly unique pistol that is brand new to the airsoft scene and guaranteed to diversify your arsenal this summer. This fully licensed and gas blowback powerhouse sports authentic SilencerCo furniture and trademarks, making it a spot-on replica of its real steel counterpart. Its use of lightweight materials like aluminum and reinforced polymers means you'll enjoy unmatched maneuverability and durability with this bad boy.
What sets the Maxim 9 apart from the rest? It offers a customizable length that lets you add an internal tracer, making it a truly versatile addition to your airsoft collection.
PTS ZEV Core Elite Airsoft AEG
The PTS ZEV Core Elite Airsoft AEG's are another new and highly anticipated replica available in 7.5, 10.5, and 14.5-inch barrels - perfect for any play style. These beauties come fitted with the super-sturdy PTS ZEV Wedge Lock Rail, featuring a full continuous top rail and a convenient M-LOK mounting system. But that's not all! The outer barrel sports a unique bronze finish, and the receivers are deeply engraved to give you that authentic Zev rifle look. Plus, you'll love the PTS's top-notch polymer accessories: Enhanced Polymer Grip (EPG / EPG-C), Enhanced Polymer Trigger Guard, 150rd Enhanced Polymer Magazine (EPM), and Enhanced Polymer Stock – Compact (EPS-C). So why wait? Get your hands on the ultimate PTS ZEV Core Elite AEGs and amp up your airsoft game like never before!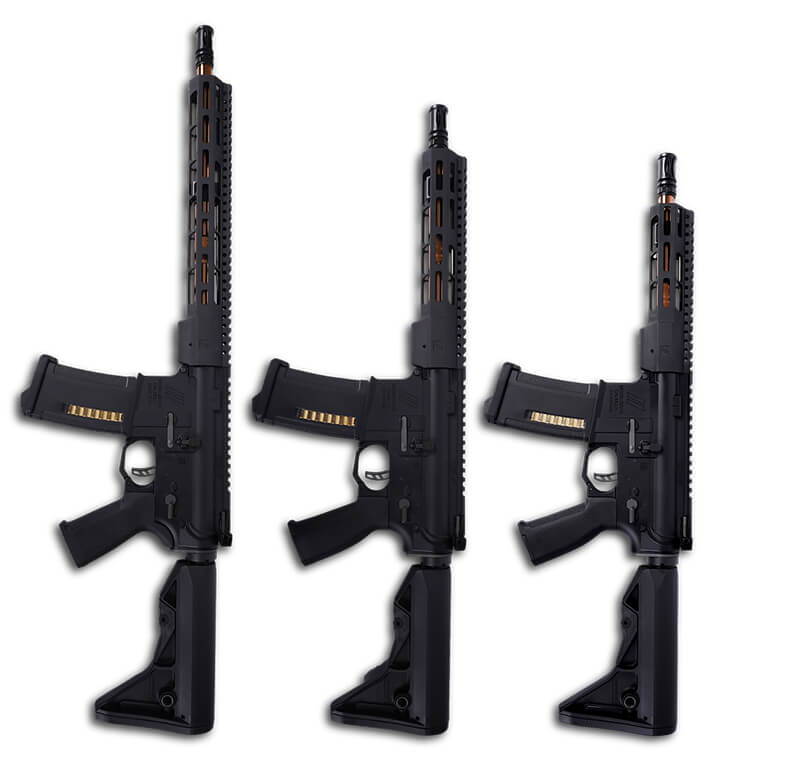 SIG PROFORCE Sportline MPX-K AEG SMG-K
Introducing the SIG Airsoft PROFORCE Sportline MPX-K AEG Airsoft SMG - the compact and budget-friendly SMG you've been waiting for! Perfect for airsofters seeking a lightweight loadout during those hot summer games, this 1:1 scale replica captures the modern design and familiar AR15 / M4 platform controls of the highly-anticipated real steel version. Stay ahead of the competition with the MPX-K's easy-to-navigate operation, authentic markings, and seamless CQB capabilities. Upgrade your loadout with the MPX-K and discover why it's the talk of summer 2023!
Tip: Struggling with the heat? Try indoor airsoft.
Now that the Amped Airsoft Arena is open, you can play indoor airsoft all summer long and beyond! Open on Fridays, Saturdays, and Sundays, we've designed this arena as a heartfelt tribute to the amazing airsoft community and the endless support you've given us. Step into our dynamic, two-story indoor facility and experience the thrill of close-quarters airsoft with multiple flights of stairs that keep gameplay fresh and exhilarating.
Whether you're an airsoft pro or a newcomer to the sport, our arena promises excitement, camaraderie, and an epic experience every time you play. Join us at Amped Airsoft Arena and discover what sets us apart from the rest.
Written by Eric T & The Amped Blog Squad